Summer Teen: Hot Books for Young Adults
Wednesday, 24 July 2013 11:00am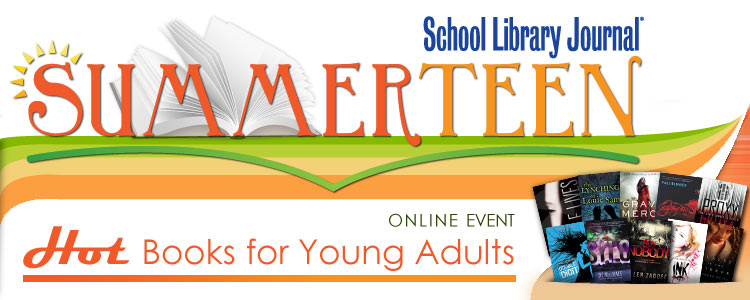 http://www.slj.com/summerteen/program/
Program
Keynote Speaker
Tamora Pierce is the recipient of the 2013 Margaret A. Edwards Award, sponsored by the Young Adult Library Services Association and School Library Journal, honoring her significant and lasting contribution to writing for teens for the "Song of the Lioness" and "The Protector of the Small" quartets. She lives happily in upstate New York where she continues to write both adult and young adult novels.
Panels
Real Life Mysteries and Thrillers
From racially motivated murders and a secret military operation, to the "code of silence" and the life of a teen hit man, the plots of young adult mysteries and thrillers are more varied than ever. These titles are great choices for reluctant teen readers who need a great hook to keep them reading. Elizabeth Stewart (Lynching of Louie Sam), D.J. MacHale (SYLO), Allen Zadoff (Boy Nobody) and Tim Shoemaker (Back Before Dark) will discuss their books, character development, and the importance of pacing in the mystery/thriller genre.
Historical Fantasy
Did someone say medieval assassin nuns? How about a summer vacation in 14th century Florence in the midst of the plague? You know the legend of King Arthur, but have you heard about his treacherous sister Morgause? Does spending time in a mid-19th century clockworks factory sound like fun to you? Historical fantasy is enjoying the spotlight in young adult literature, taking advantage of the genre blending that makes it all possible. Hear Deb Noyes (Plague in the Mirror), Robin LaFevers (Dark Triumph), Elizabeth Wein (The Winter Prince), and Sharon Cameron (The Dark Unwinding) talk about what makes this genre blending so appealing to them.
Technology in Teen Lit
For better or worse, young people today have never known a world without cell phones, the Internet, or social media. Technology is completely ingrained in the lives of today's teens, and the titles being presented by our panelists demonstrate the good, the bad, and the downright ugly side of this reality. Join Sara Grant (Half Lives), Alex London (Proxy), and Annabel Monaghan (Double Digit) to learn how they weave technology into their stories, and what teen readers can learn from them.
Embracing Diversity
It's about time to talk about the meaning of diversity—it's not just sexual orientation or race. The conversation needs to include teens of different religions, social stature, and cultures, and their ability to be discovered and appreciated. Whether the setting is the far future or modern day Japan, the books being discussed on this panel allow teens to draw their own conclusions on what acceptance really is. Join Jonathan Friesen (Aquifer), James Klise (Love Drugged), St. Stephen's Community House (It's Not All Black and White), and Amanda Sun (INK) to discover what motivates and informs their stories.
Humor Me!
Teenagers already have so much angst and drama in their lives. Wouldn't it be nice to offer them something that will make them laugh? Award-winning playwright and screenwriter Paul Rudnick (Gorgeous), Don Calame (Call the Shots), and Louise Rozett (Confessions of an Almost Girlfriend) will discuss their books and then turn their stun guns on each other!